Instantly Separate Yourself From The Pack
It was once said, that it's not what you know but who you know that matters. In the modern, digital era however, equally important if not more important is how you are known.

If you want to differentiate yourself from the countless other people in your industry, you really only have two solutions. The first is the combination of a unique selling proposition, which is often hard to come up with, combined with a ton of relevant, 3rd party reviews of you and your service. This is incidentally something that we excel at helping our customers get.

All things being equal, people will do business with, and refer business to, those people they know, like, and trust – Bob Burg, Author of Adversaries Into Allies

The second way however is to become a celebrity, and this has traditionally been a very difficult thing to do. If you want to appear on new shows, you need to be vetted, and understood to be already an authority in your field. This of course becomes a catch-22 because in order to get that vetting, you already need to be an authority recognized in your field and published in the media.

That's where we come in. With our instant Authority Boost platform we can take you from unknown to vetted media celebrity in under than 10 days.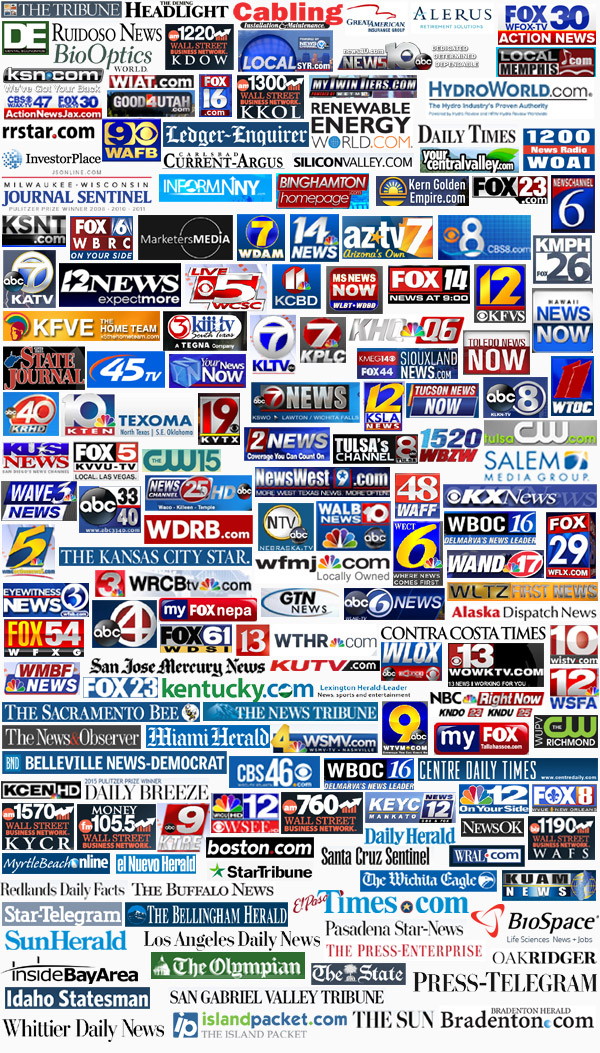 Through a unique partnership with one of our sister companies, we can have you listed as a local leader in your industry and area, and have that broadcast to all of our various news partners that we work with, including all of the major Network Affiliates, as well as sites like the Daily Herald, the Star Tribune, and the Boston Globe.
Once you've been listed in the news outlets, you can use those media logos in everything that you do. And when the average person sees you with those logos it instantly changes how they view you, your company, your services, and your overall level of credibility.
It's a fact that having those news media logos attached to you legitimately can increase the likelihood of people doing business with you by 3X to 5X.   If you even got two or three new customers in a given month because of that Authority, what would that Authority be worth to you?
We could easily charge $3,500 to $4,000 for this service, but we want to make it a no-brainer for all of the people that we work with.   But would rather make a difference in your business and have you become a long-term client with us, then wring you for every penny up front.  That's why we don't even charge half of that amount.
Bear in mind that a simple press release itself on a site like PR wire can cost $900 to $2,000 and it doesn't come with a guarantee of being picked up on all of these news affiliates.
We guarantee placement In each of the major news affiliates:  ABC, NBC, CBS, and FOX.   And we can usually get it done in fewer than five business days. We guarantee in under 10 days.