"Get Found, Get Customers"
Our slogan, "Get Found, Get Customers," sums up who we are and what we do.  We are a "Local-Social Marketing Company," and we help small businesses advertise on a small budget, get found by customers who want to speak with them, and have those customers already sold before they ever even pick up the phone, which yields huge results for our clients, all while spending less.
Hopefully, what makes you so great is the quality of your work and what you do for your customers. If that's the case, and you really have the skills of a market leader in your industry, then you deserve to get paid like a market leader (whether that means being the best an auto repair, the best at personal injury legal representation, the best at cosmetic dentistry, or house painting, or landscaping, or…well, you get the picture).
If you're like most business owners, you are always seeking out a way to get more business.  Chances are, that's part of the reason you're here.  I've spoken to orthodontists who are working at about 45% capacity while trying to pay for all of their hygienists, doctors who are losing money on patients because they can't attract the right kind of business, contractors who want to expand their base of operations but don't have the customer base to do so, and many others in between who simply are looking to expand their business in some way.
That's where we come in.  We represent over 30 years of marketing experience, and we're in your corner!
Who Are We?
Justin West, CEO and Founder.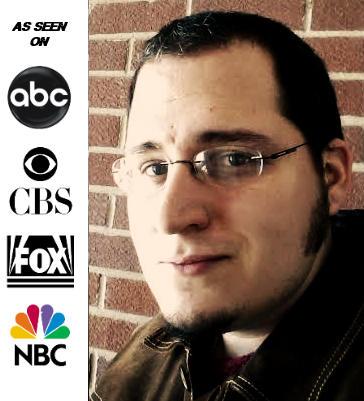 Hello, my name is Justin West (that handsome fellow to your left is me), and I create 5-star businesses. I've been working with small business owners for nearly a decade, helping them take the steps to improve their businesses — whether it's helping them network locally, protect and grow their businesses, or finding ways to improve a businesses local reputation, and get in front of the hundreds of customers in their area who are actively looking for the goods and services they offer.
Business is about solving a problem.  As a business owner, you have a solution.  Hopefully you think you have one of the best solutions to a problem people face (whether that's needing a car, or braces, or a home, or anything else).
I've enhanced my methods and offerings a few times over the last few years, and have found that the best business to be in for me is one that helps other businesses get more customers. That's what I want to do for you. And if I can do that for you, then I suspect we'll have a great relationship.
Stan Lang, CFO and Founder.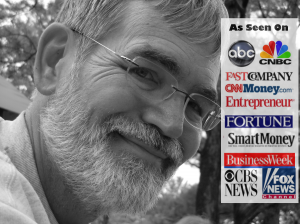 Greetings!  My name is Dr. Stan Lang, and I've had the privileged of practicing medicine and serving as a doctor for the last 30 years.  I live in DuBois, PA with my wife, Sheri, and 2 of my 5 kids (Justin married one of them, one lives in Connecticut with her husband, and a third is a sophomore in college this year!)
I've had a keen interest in health and nutritional medicine as a means for promoting overall health for years, and in the process of finding ways to reach my patients in the best way, I stumbled upon a knack for marketing.  Together with my son-in-law, Justin, we run a marketing firm that can help your business get a 5 star reputation, as well as get found by customers searching for you online.
Many people don't realize just how important this is, but in our internet era, your internet presence and reputation can make or break your business.
Endorsements:
The music in our videos is:
Acid Trumpet by Kevin MacLeod is licensed under a CC Attribution 3.0.
http://incompetech.com/music/royalty-free/index.html?isrc=USUAN1100339.